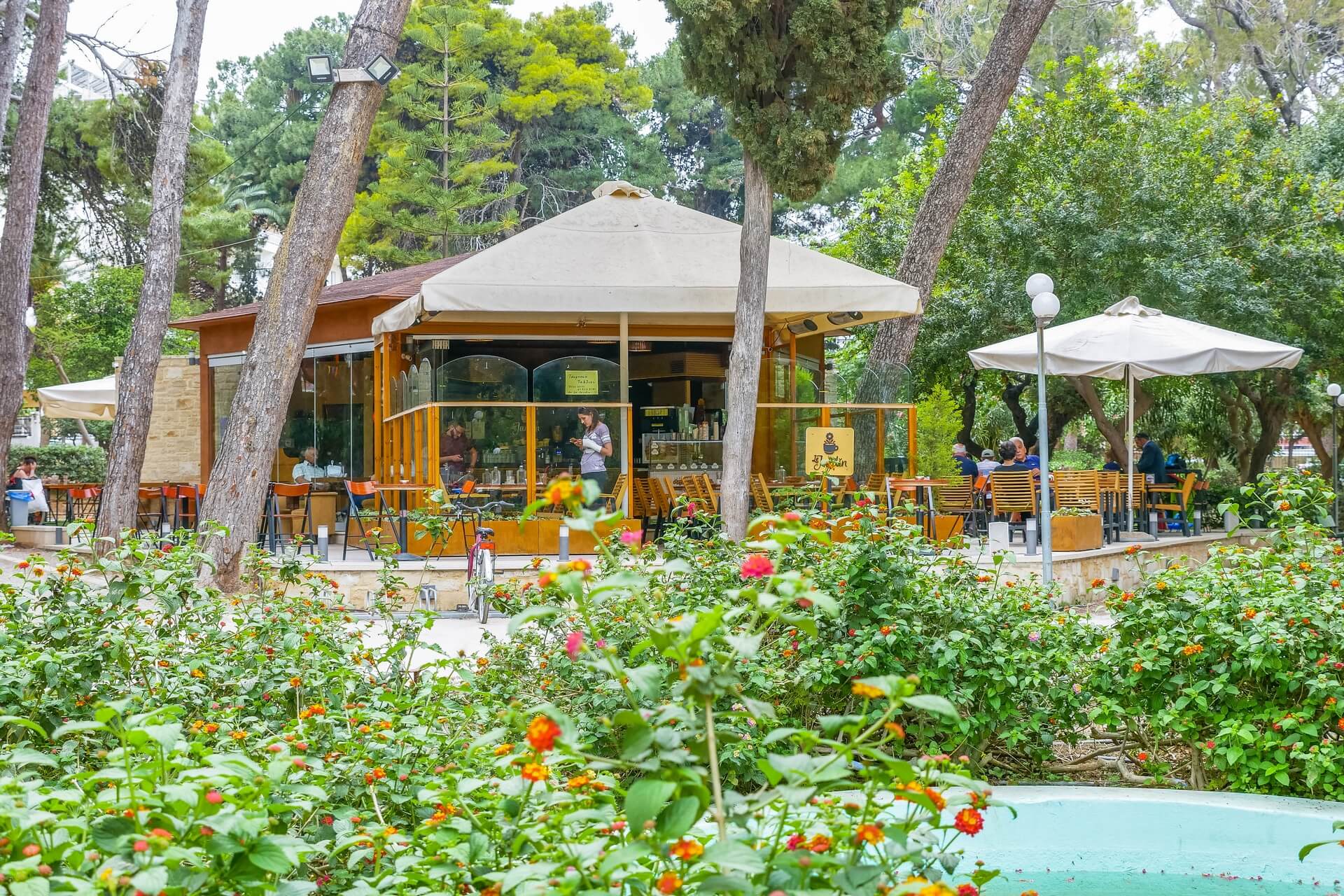 If you're looking for a peaceful and beautiful spot to spend some time in Rethymno, the Municipal Garden is a must-visit destination. This gorgeous public park is located in the heart of the city, surrounded by shops, cafes, and historic buildings, making it an excellent place to relax and take in the sights.
The Municipal Garden is a relatively new addition to Rethymno, having been established in 1986. However, it quickly became a favorite spot for both locals and tourists alike. The garden covers an area of 60,000 square meters and features a wide variety of flora, including exotic plants and trees from all over the world. It is a green oasis in the middle of the bustling city and provides a much-needed respite from the heat during the summer months.
The garden is meticulously maintained, with walkways winding through the various sections, benches and seating areas dotted throughout, and fountains and water features adding to the tranquil atmosphere. There is even a small lake, which is home to ducks and other waterfowl.
One of the most impressive features of the Municipal Garden is the wide variety of trees that can be found here. There are palm trees, cypresses, eucalyptus trees, and many others, some of which are over 100 years old. The garden also features a stunning collection of roses, which bloom in the spring and summer months, adding a burst of color to the already vibrant surroundings.
If you're looking for a bit of history, there are several monuments and statues located within the garden. One of the most notable is the statue of Eleftherios Venizelos, a famous politician who played a significant role in Greek history.
The Municipal Garden is not just a beautiful green space; it also serves as a hub for cultural events and activities throughout the year. In the summer months, there are often concerts and other performances held in the garden's open-air theater. There are also art exhibitions, book fairs, and other cultural events that take place throughout the year, making the garden a vibrant and active community hub.
If you're visiting Rethymno, don't miss the opportunity to explore the Municipal Garden. It's a peaceful oasis in the heart of the city, featuring stunning flora and fauna, historical monuments, and a vibrant community atmosphere. Whether you're looking for a quiet spot to relax or want to immerse yourself in the local culture, the Municipal Garden is the perfect destination.