Voulismeni Lake
The itinerary will be starting at the beautiful Voulismeni Lake in the center of the city of Agios Nikolaos. Spend some time finding a nice place for breakfast and have a good strong Freddo Cappuccino to get ready for the rest of the day!
Olous Sunken City
Then you will make your way to the north side with your motorbike or car until you reach the area of Elounda. Following the road to the right of the port you will reach Olous where it used to stand an ancient city. Today the only remains of the city are the scattered wall bases.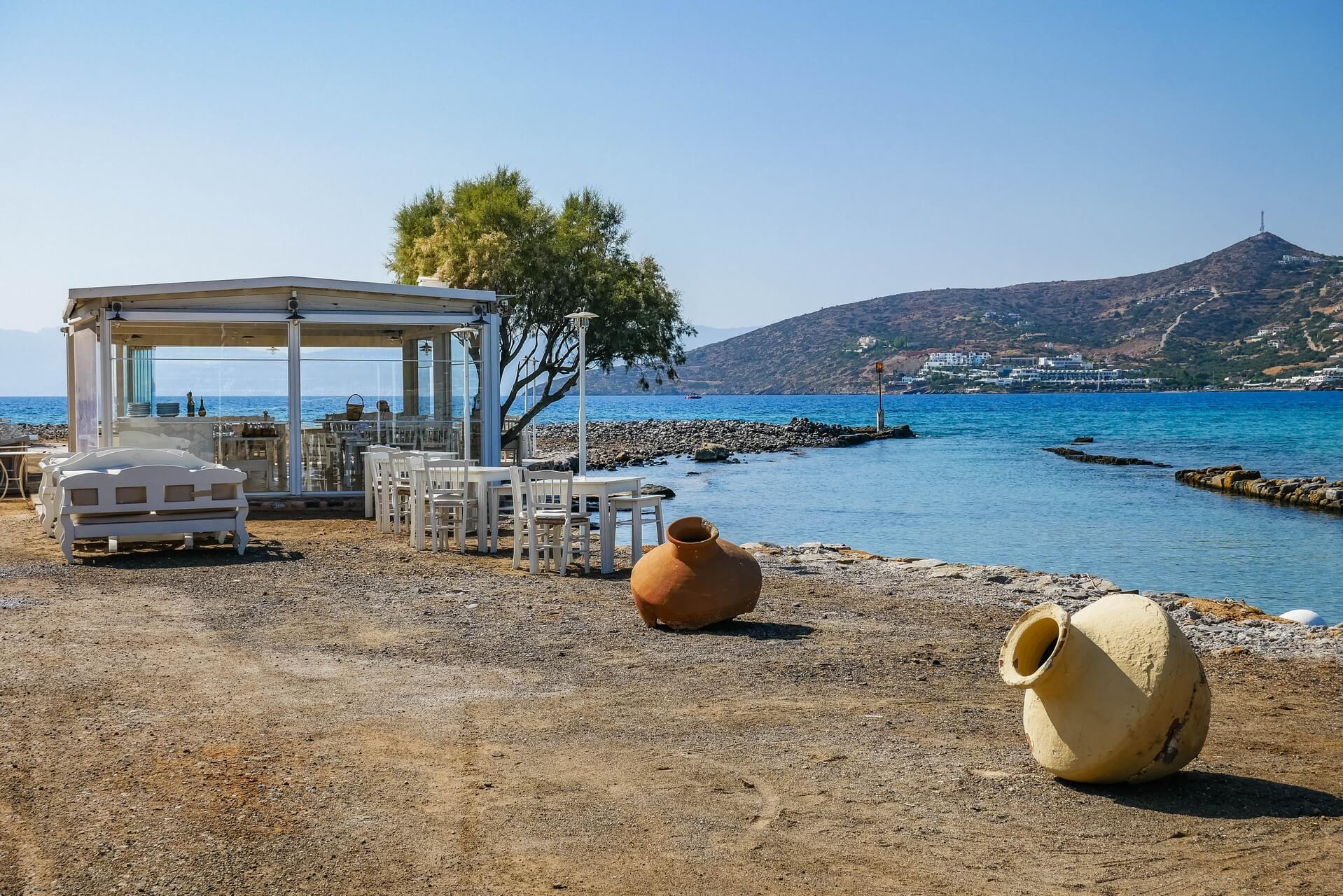 Elounda Windmills
Continue a minute further ahead of you and over a small bridge, you will see the windmills of Elounda. These are one of the most popular and picturesque monuments in Lasithi.
Saint Loukas Church
Keep a straight course towards a dirt road ahead of you following the sign directing you to Kolokytha. The dirt and gravel road will continue for about 5 minutes, till you reach a gravel car park. On your left-hand side and up the hill, you will spot the church of Saint Loukas.
Kolokytha Beach
Make your way down the beaten path and towards the beach. The path might be easy to miss but as long as you go towards the water, you will surely get there. Kolokytha is truly an unspoiled paradise of a beach and doesn't usually get very busy. You will definitely enjoy your time and the crystal clear waters there! 
Elounda
Once you had your swim, it is time to return towards Elounda. The small popular town has everything you need, from cafés, restaurants and plenty of shops for souvenirs and other goods. Enjoy a coffee or a nice meal gazing at the beautiful port of Elounda.