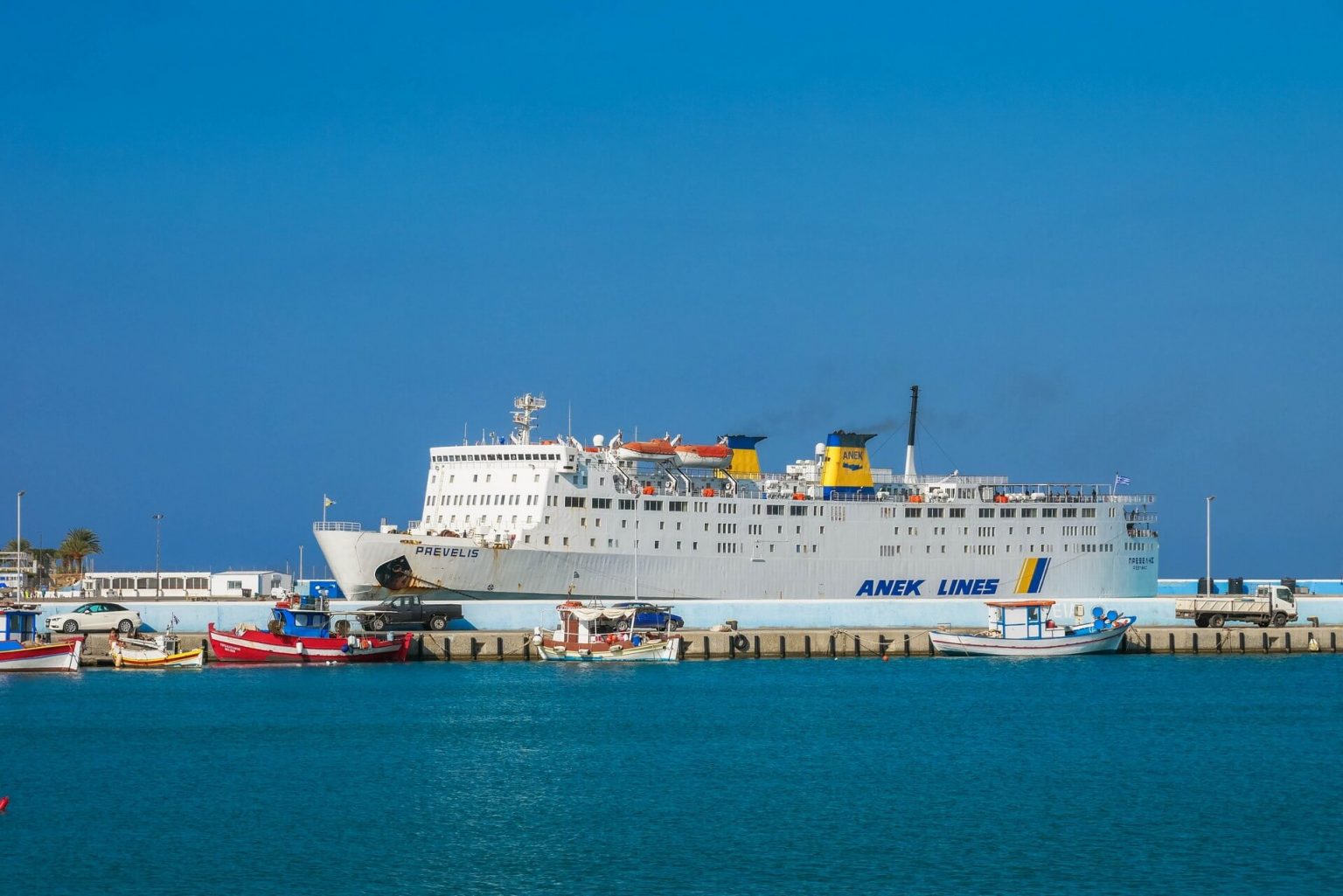 Crete is very well-connected by ferry from Athens with 60 port connections around Greece. Most frequent ferries are departing from the port of Piraeus and travel directly to the ports of Heraklion, Chania and Sitia.
During the winter there are limited schedules to and from Crete, while during the summer, there are a lot more ferry schedules and destinations as well. The duration of the trip to Crete is between 7 hours and 21 hours, depending on the type of vessel and the destination.
Heraklion
The ferry route from

Piraeus to Heraklion

is the most popular with the most frequent trips and is available throughout the year, and the average trip duration 9 hours.
There are fast ferries departing from Heraklion port towards many islands of Cyclades such as Santorini, Ios, Paros, Mykonos if you wish to island-hop and stay for a daytrip or two nights and then come back to Crete.
Chania
The ferry route from

Piraeus to Chania

is available daily all year round. During the summer, you can also catch a high speed ferry that takes between 7 hours and 11 hours to reach the Souda Port in Chania.
Sitia
Reaching

Sitia from Piraeus takes approximately 21 hours and usually runs once a week.
Check all the available routes to Crete using the route map in Ferryhopper.