Wander around the Heraklion Market
The market of Heraklion is usually very popular with locals where they do their daily shopping such as fish, fresh coffee and herbs. Around the area can also be found numerous souvenir shops, handicraft and traditional cafes.
Visit the Municipal Gallery and the Basilica of St Mark
The Municipal Gallery often has many exhibitions from local artists and there is no entrance fee. As an added bonus the Gallery is housed in the impressive building of the 13th century Venetian Basilica of St Mark!
Relax by the Lions Fountain
The fountain is found opposite the Municipal Gallery, so as you exit you might as well spend some time admiring the beautiful fountain.
Admire the Venetian Loggia
The Loggia is a grand architectural landmark built by the Venetians and was used as an office for the nobles to meet and discuss politics and economics. Today it has been beautifully restored and it is open to the public.
Walk around the Heraklion Harbour
The harbour is one of the best walks in the city whether day or night. Among the many fishing boats and sailing boats you an find the Koules fortress which once protected the city.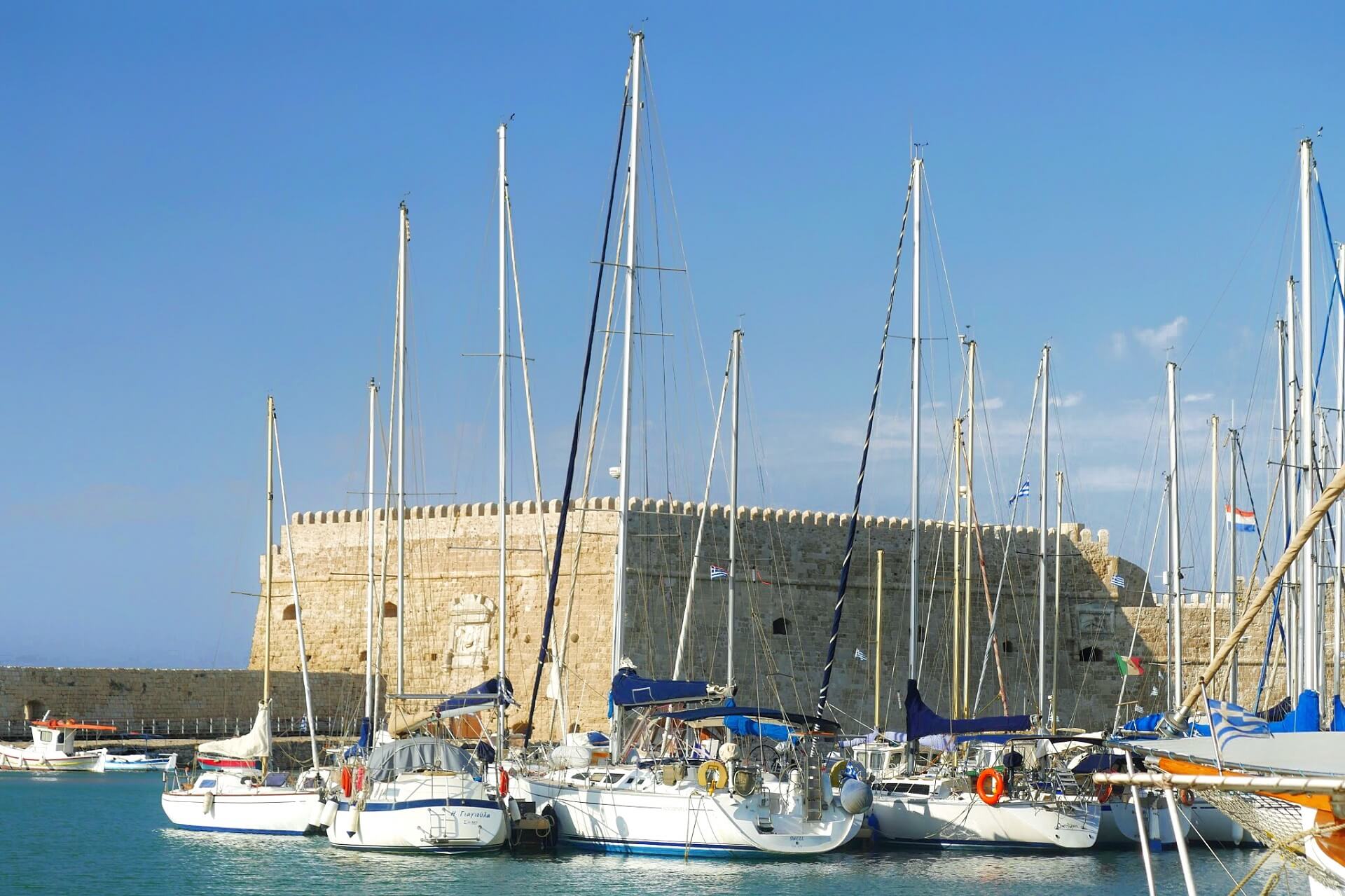 Visit the Cathedral of Agios Minas
Agios Minas is the largest cathedral in the city and includes some very astonishing murals, mosaics and chandeliers that are definitely worth the visit.